KB1004 - How to Sign Up for PowerShell Universal Training
In this article you will learn how to sign up for the PowerShell Universal Training.
PowerShell Universal
- a
web-based cross-platform product for developing tools to help manage your organization using PowerShell. PowerShell Universal offers three main features: REST APIs to run scripts from any platform that can communicate over HTTP (s), Automation and User Interfaces.
2
. Once you are on the website click on Resources at the top and select training.

3.
Select the blue button that says "Get Early Access to Our PowerShell Universal Course"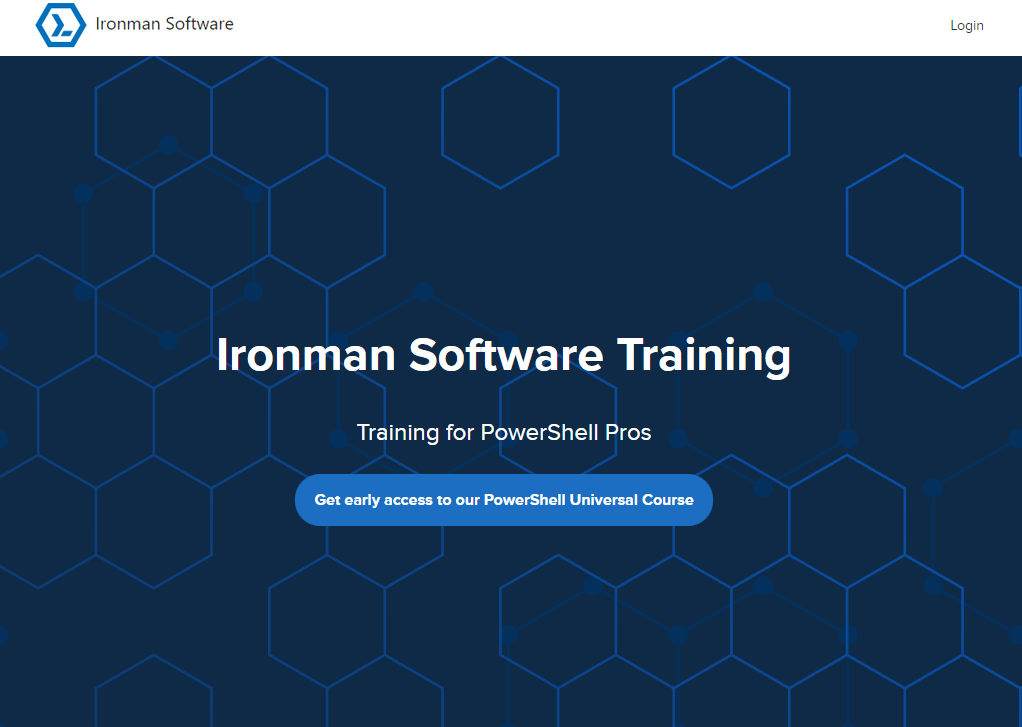 4.
On the next page scroll down to bottom of the page and you will notice "FREE" is already selected for pricing option, please click the blue button that says "Enroll Now"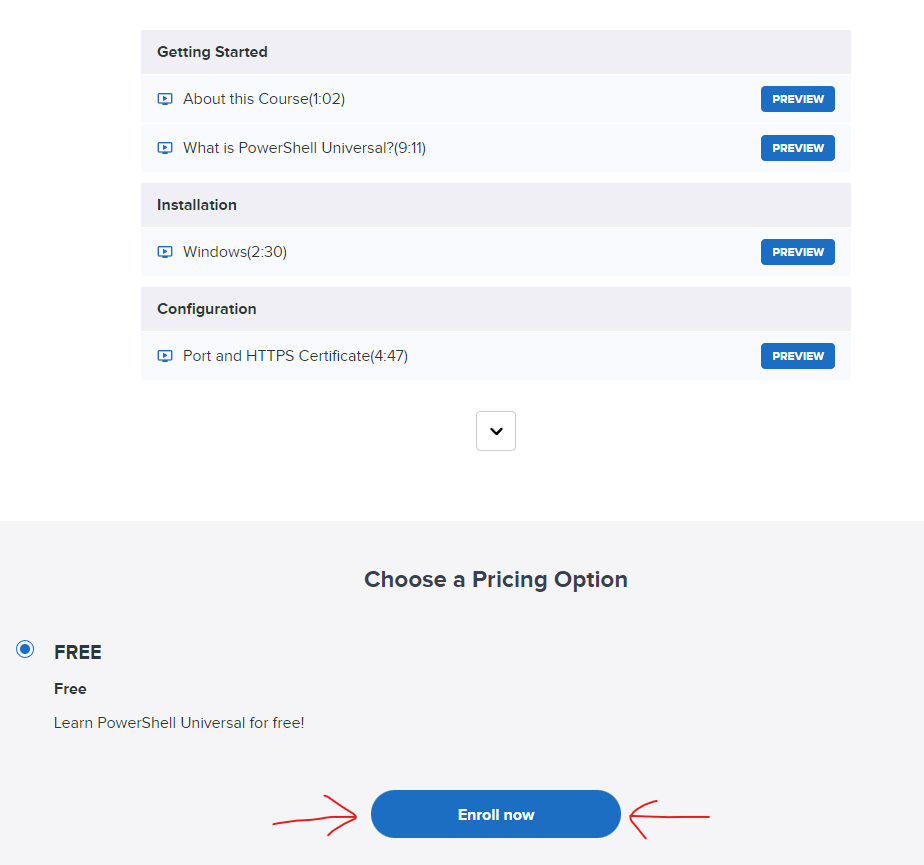 5.
On the next page select the blue button that says "Sign Up with Email"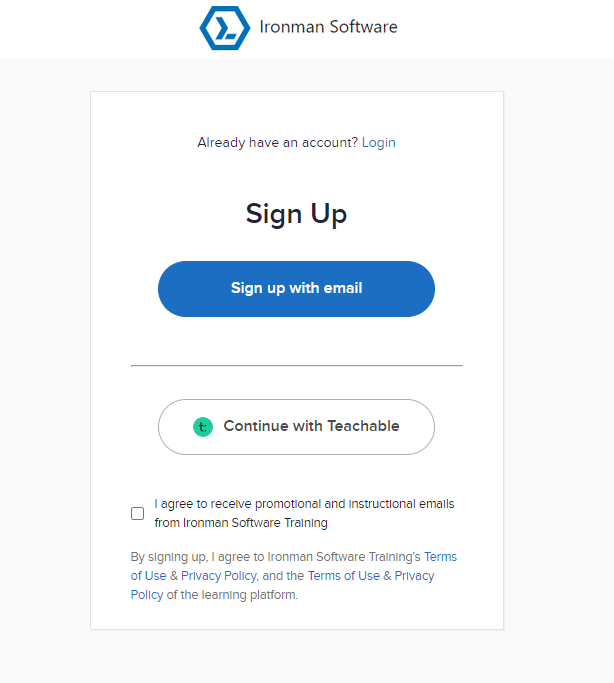 6.
Continue to sign up with your email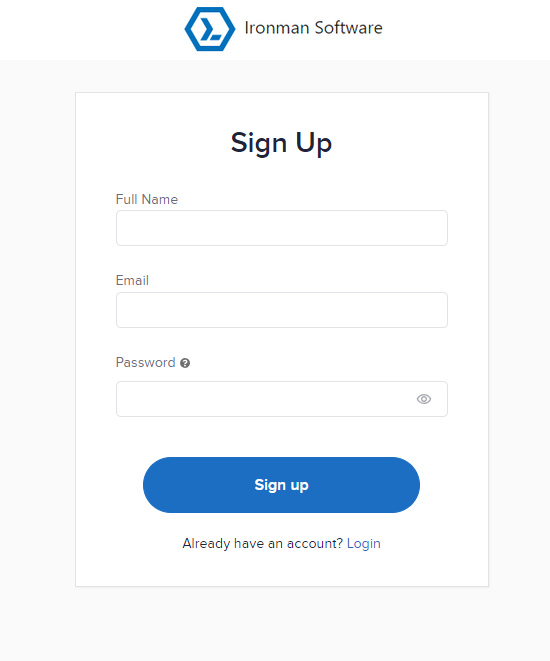 7.
After you sign up with your email you will be taken to your account page on the Ironman Training, and you should see the PowerShell Universal Course available to click.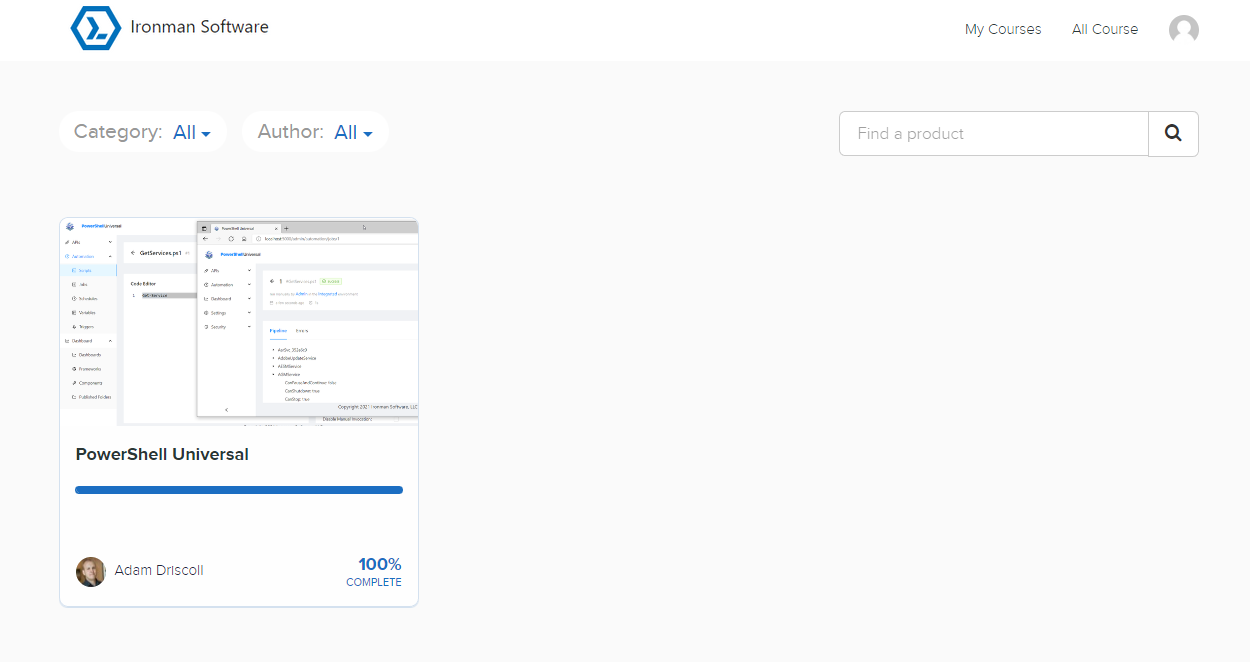 8.
Once you click on the course page option, you will then be able to view the different videos for the course.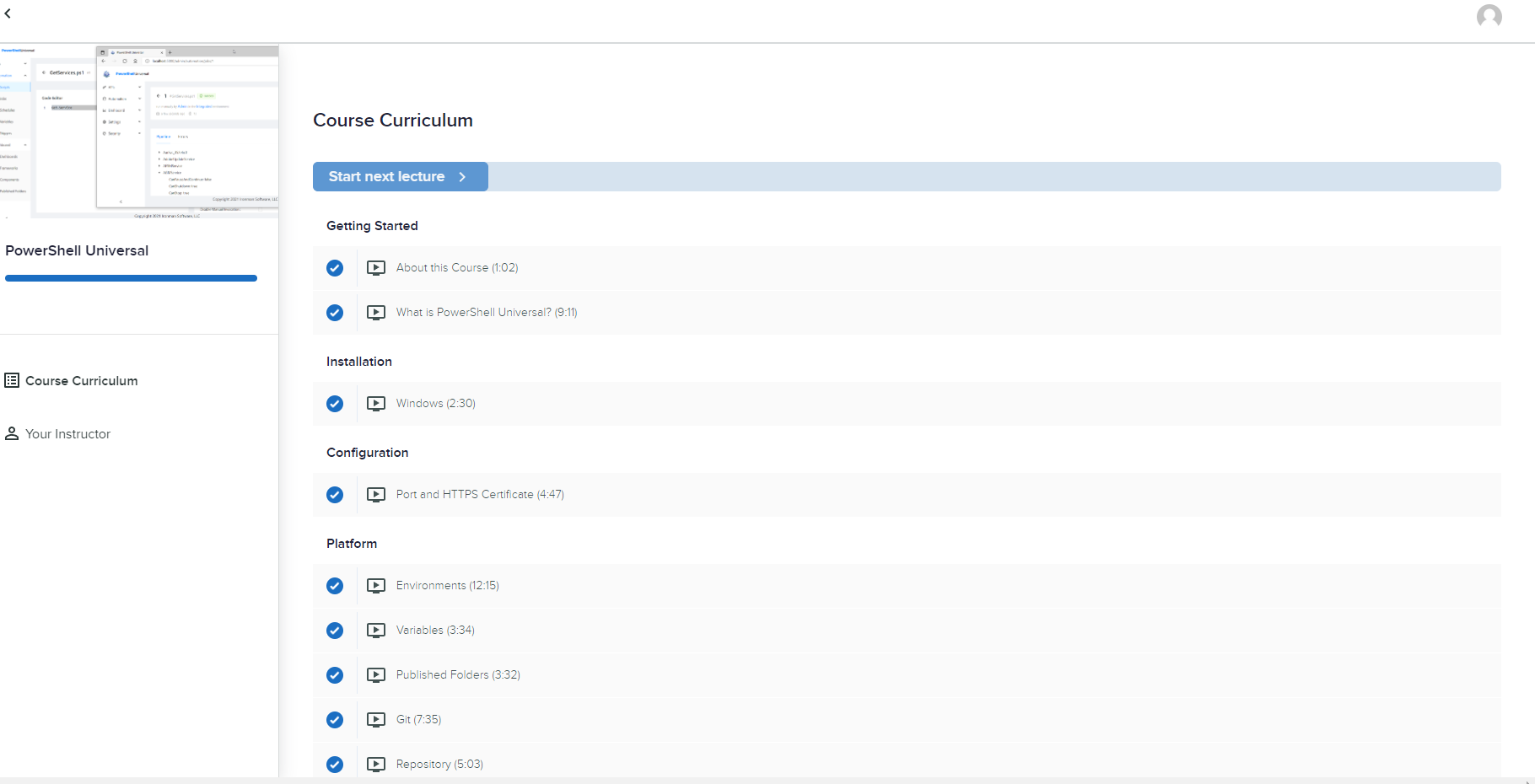 FANTASTIC!! YOU JUST SIGNED UP FOR YOUR FREE COURSE!!